Basic cottages
The basic cottages are simple approx. 12 m2 cottages with a nice terrace of approx. 6 m2. Each cottage is furnished with beds, a table and chairs. A small table and chairs can be easily.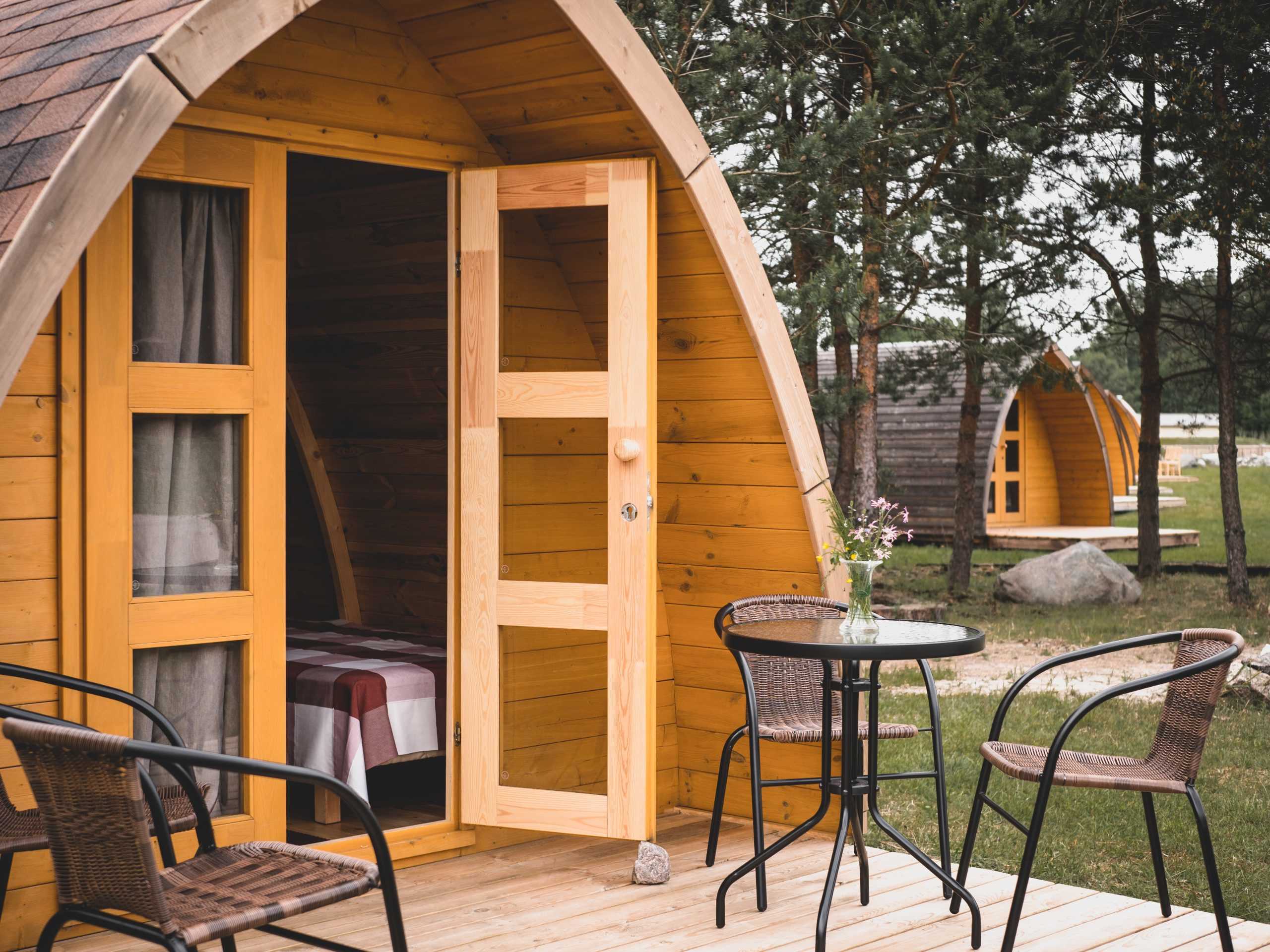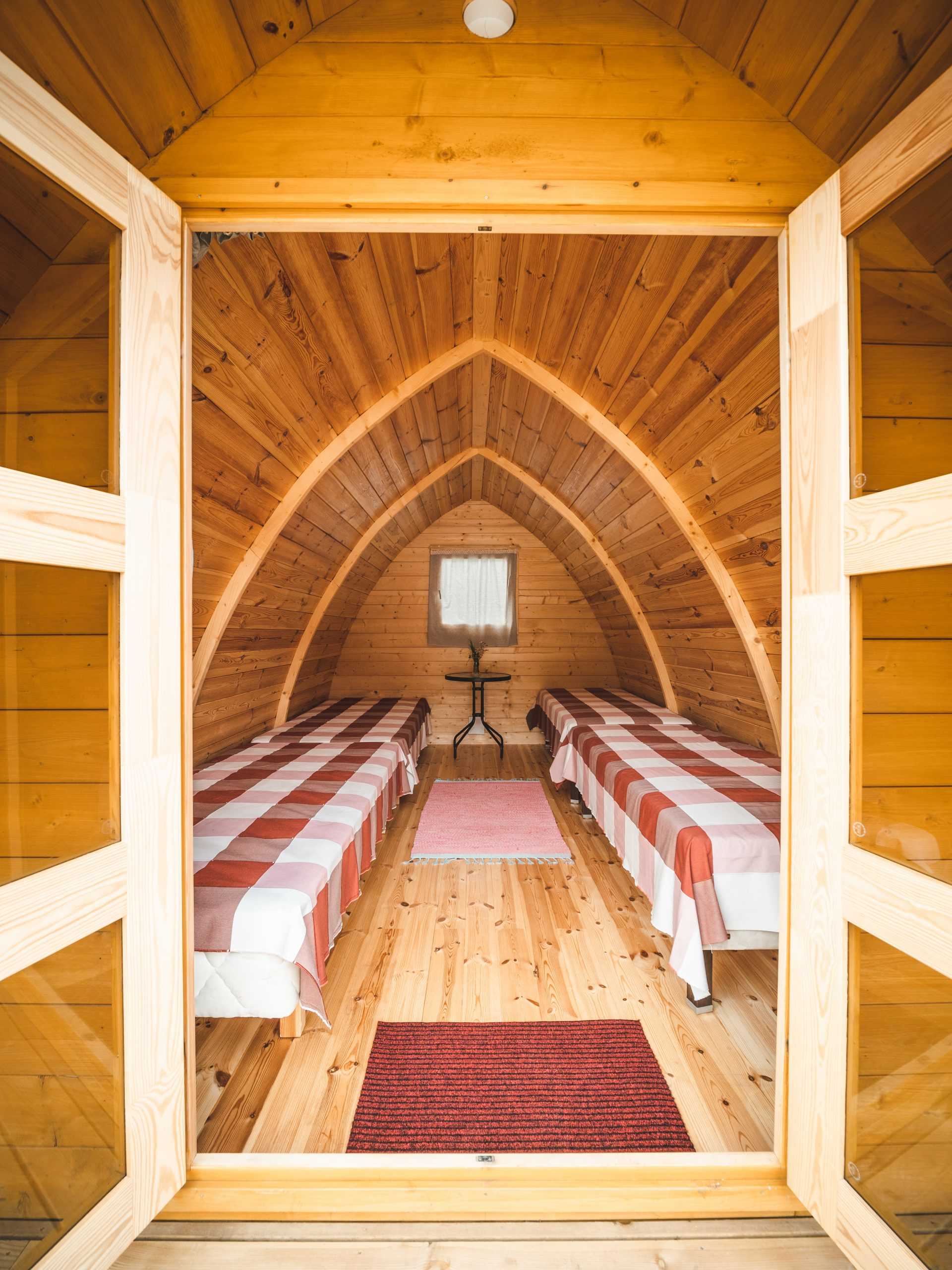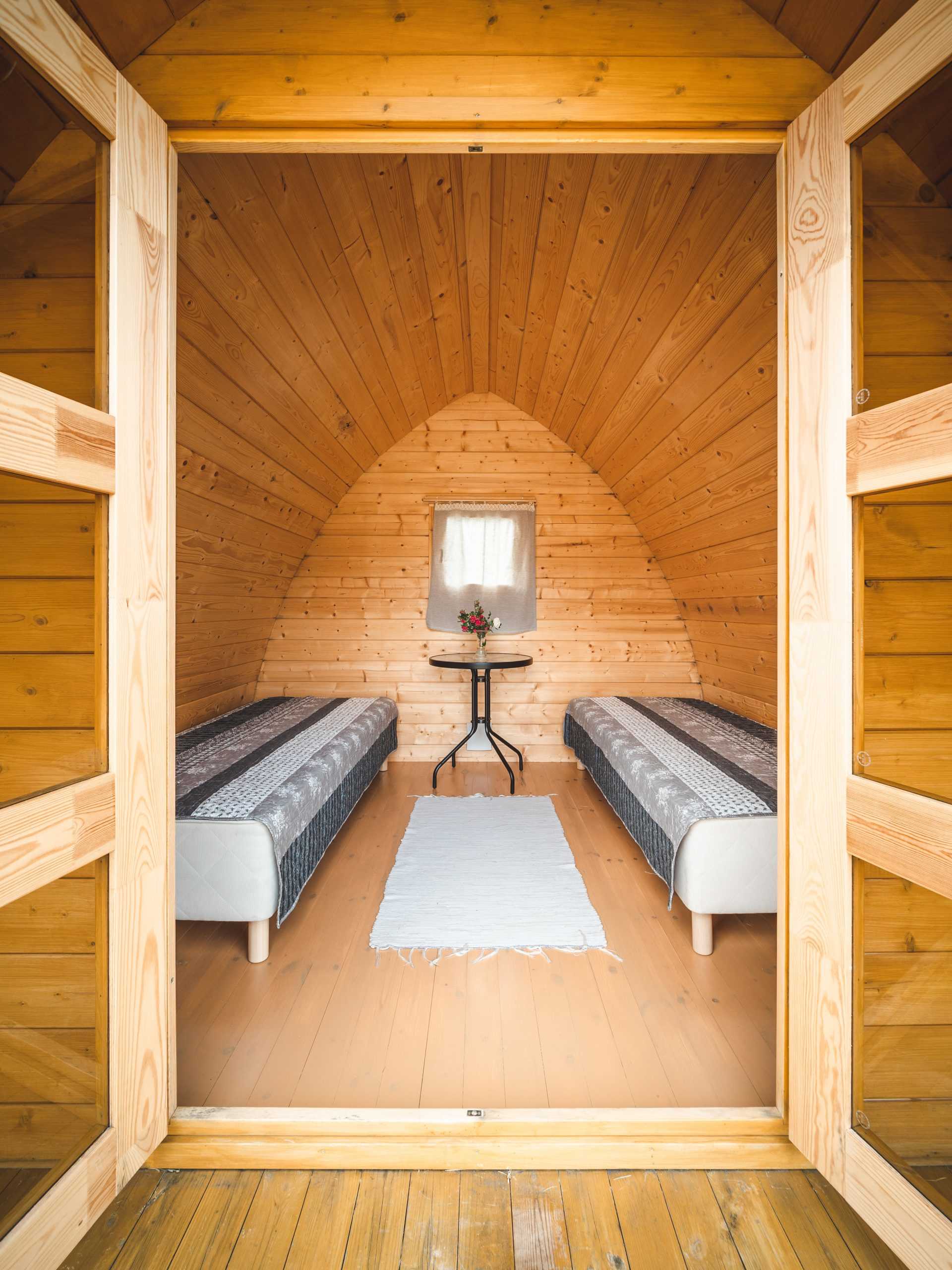 Capacity
There are cottages for a smaller group (up to 2 people) as well as for a slightly larger group (up to 4 people).
Beds do not include blankets, pillows or sheets – these sets are available at an additional cost.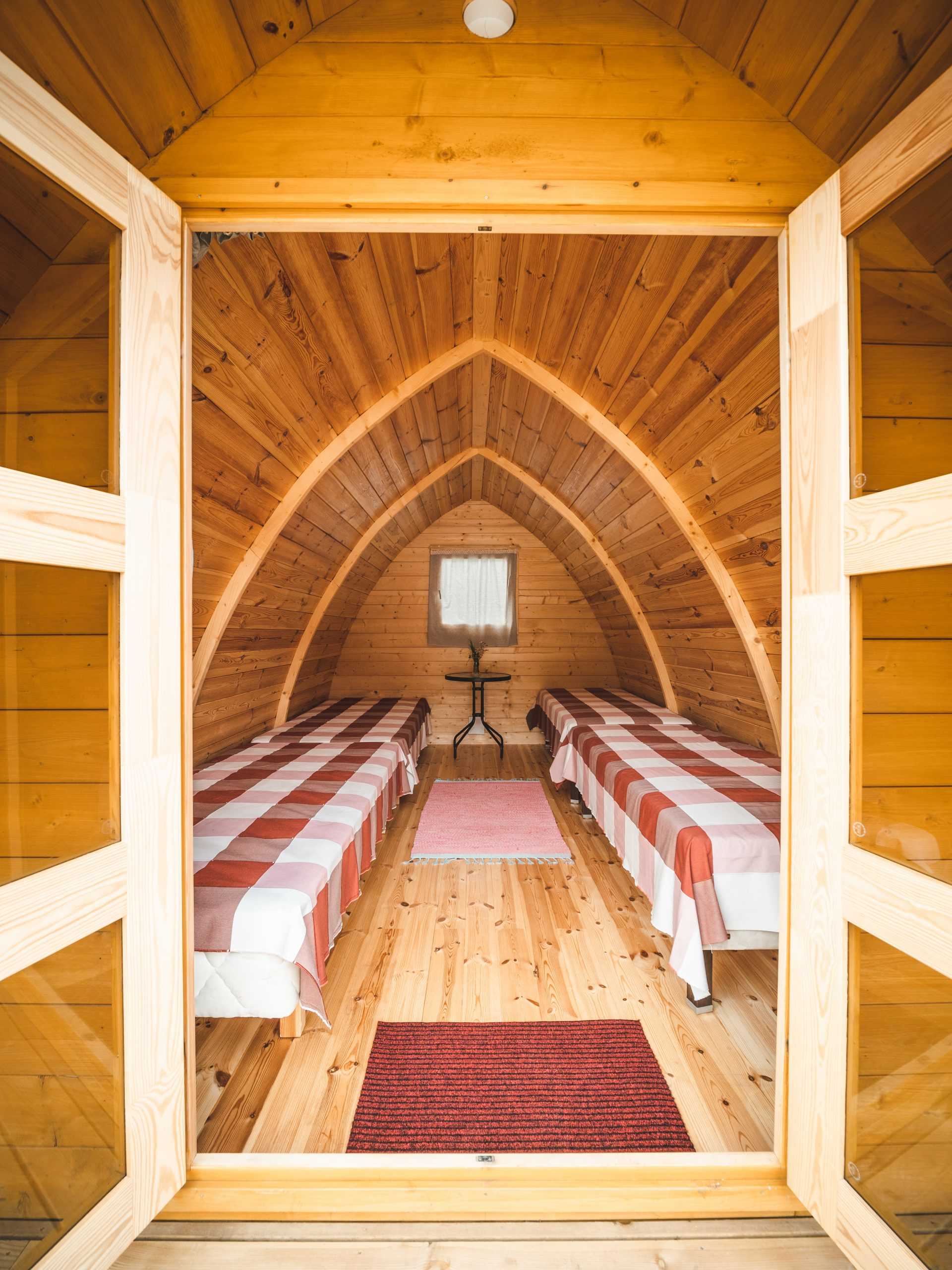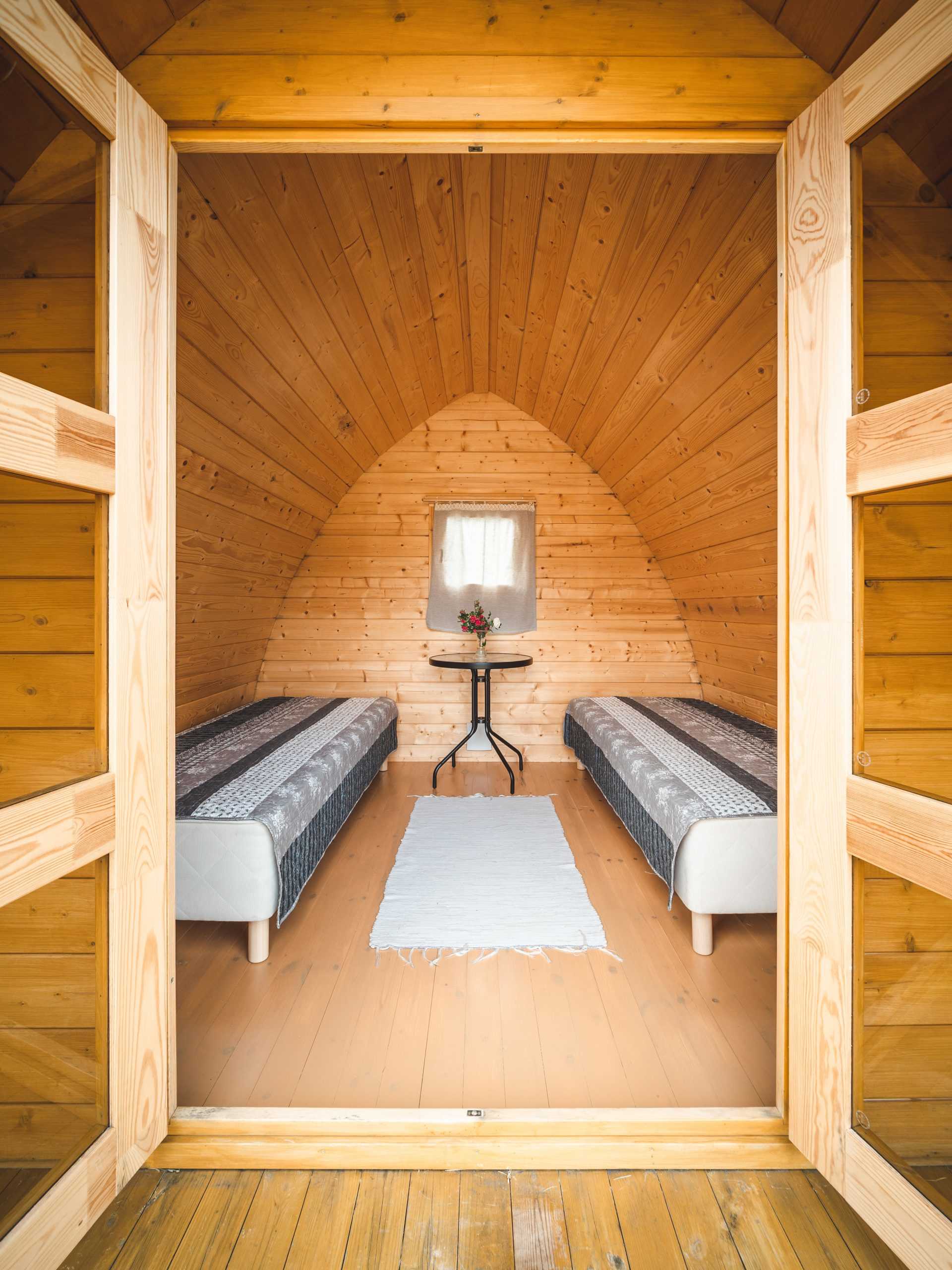 Washing facilities
The service house has 9 showers and 9 toilets and a toilet for the disabled. In addition, 2 fully automatic washing machines and a dryer are available at an additional cost.