Holiday by the sea
You have always dreamed of a holiday by the sea, the sun setting in the sea and a beautiful pine forest. Come and rest in Metsaluige camping, where behind a large log house with a beautiful thatched roof you will find a spacious area with cottages and caravan pitches, a modern service house and a children's play area. The sandy beach is about 200 meters away.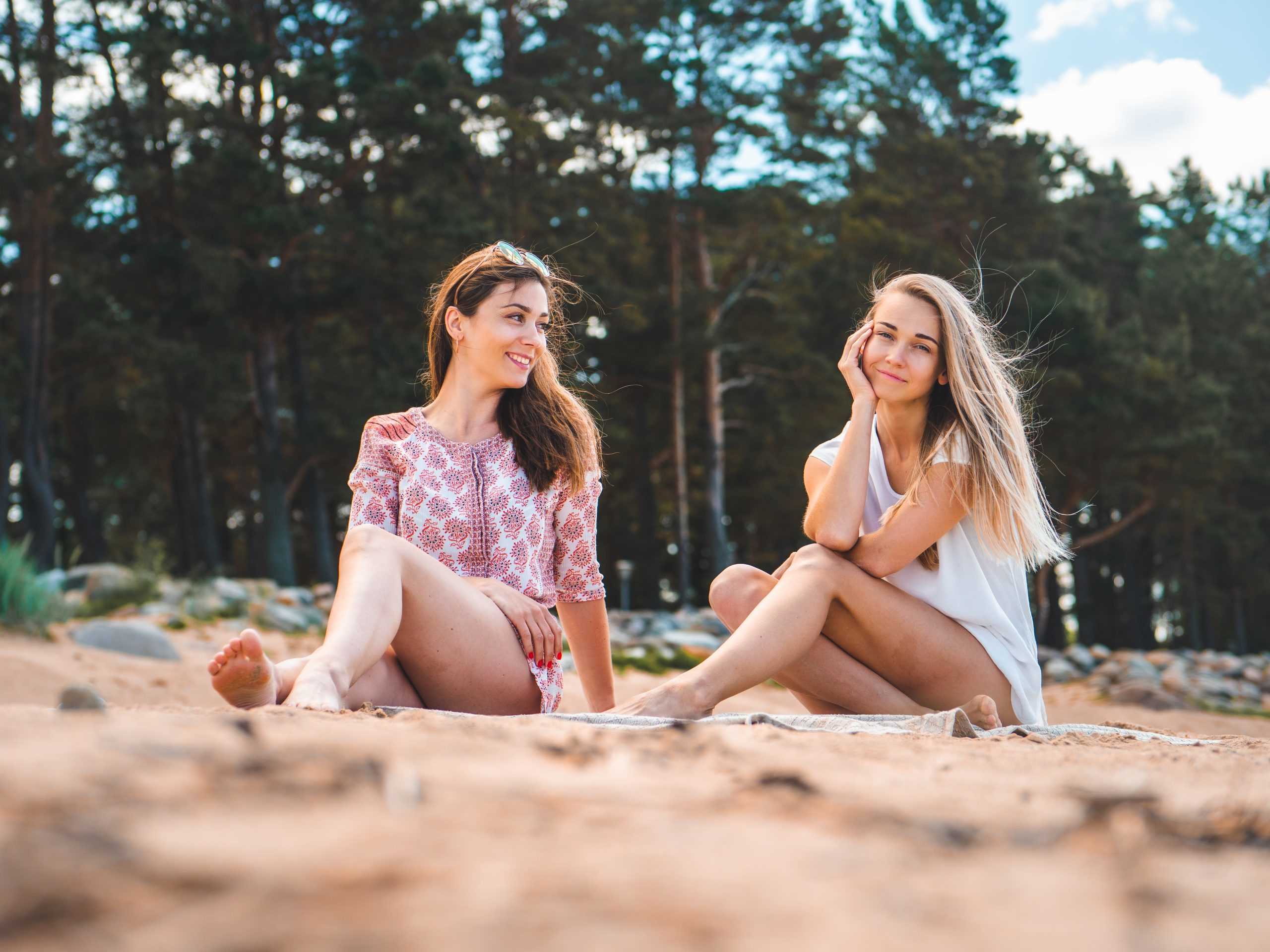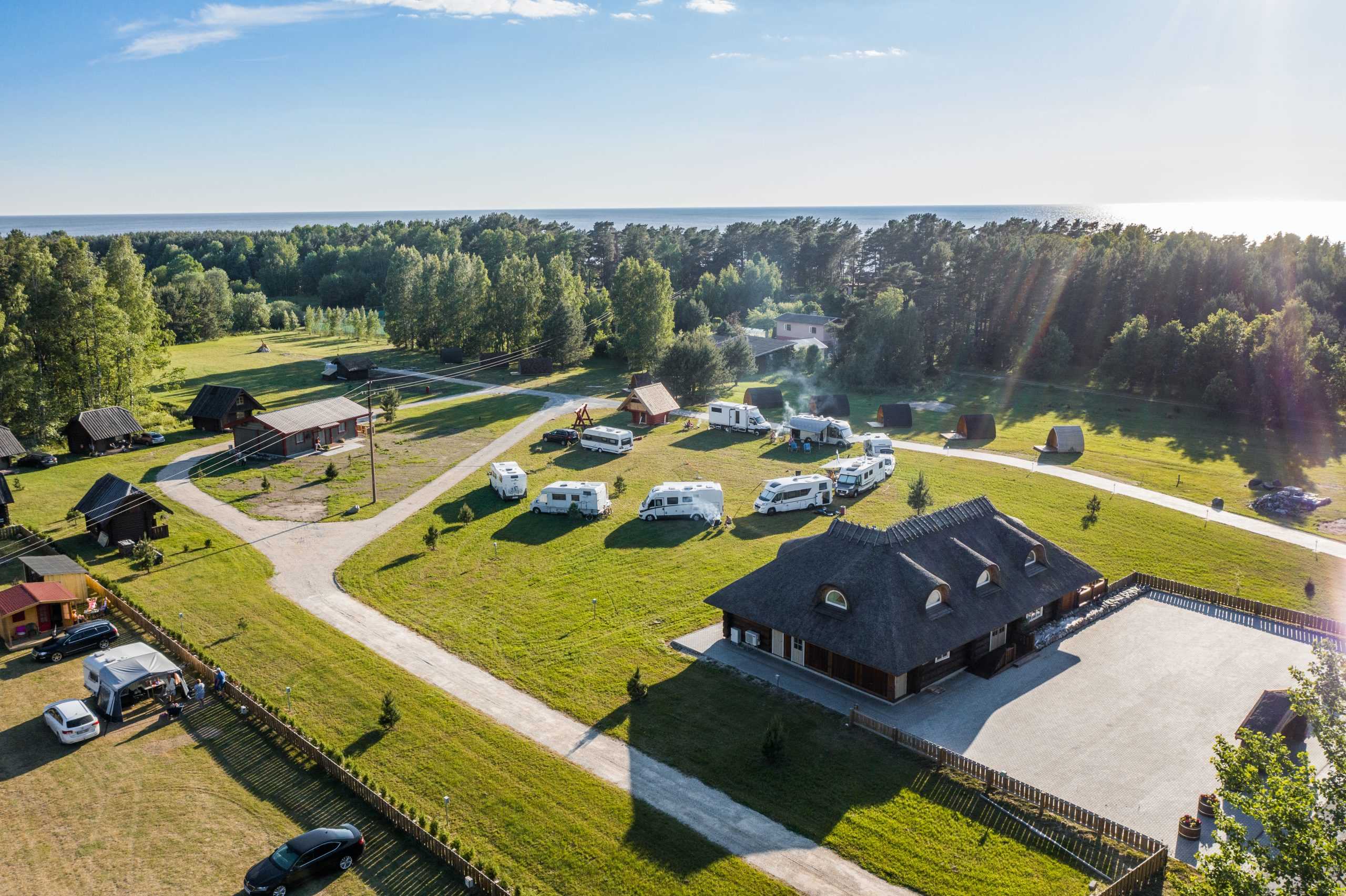 Facilities
There are two types of cottages – log house cottages for up to 4 people and basic cottages for up to 2, 3 or 4 people. A small refrigerator and an in-room kettle make staying in log houses more convenient. Caravan holidaymakers will find a spacious area and all the services needed to travel by caravan.
The modern service house has 9 showers and 9 toilets, as well as 2 fully automatic washing machines and a dryer. There is a separate wheelchair accessible toilet for wheelchair users. Free WIFI and an open-air kitchen are available for guests on the camping.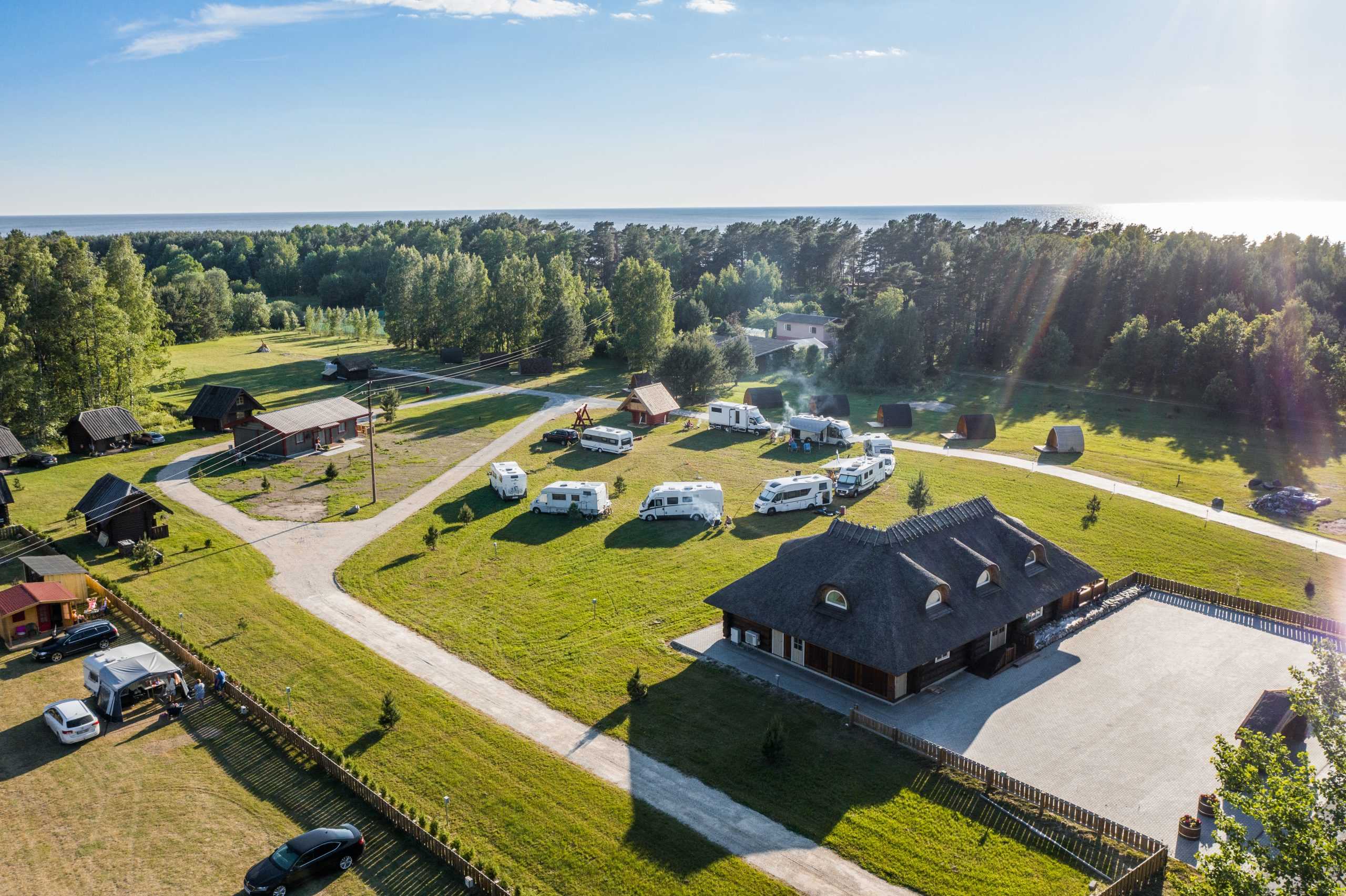 Development of a holiday complex
In the next stage of the development of the complex, we will open a cozy restaurant in 2021.
We value the natural environment and renewable energy – Metsaluige camping and caravan park operates on the basis of solar energy and geothermal heating.